Coronavirus information
Visit the
UA coronavirus information website
to learn how the University of Alaska is responding to the novel coronavirus/COVID-19 situation and find links to communications, policy guidance and resources.
Robotics at UAA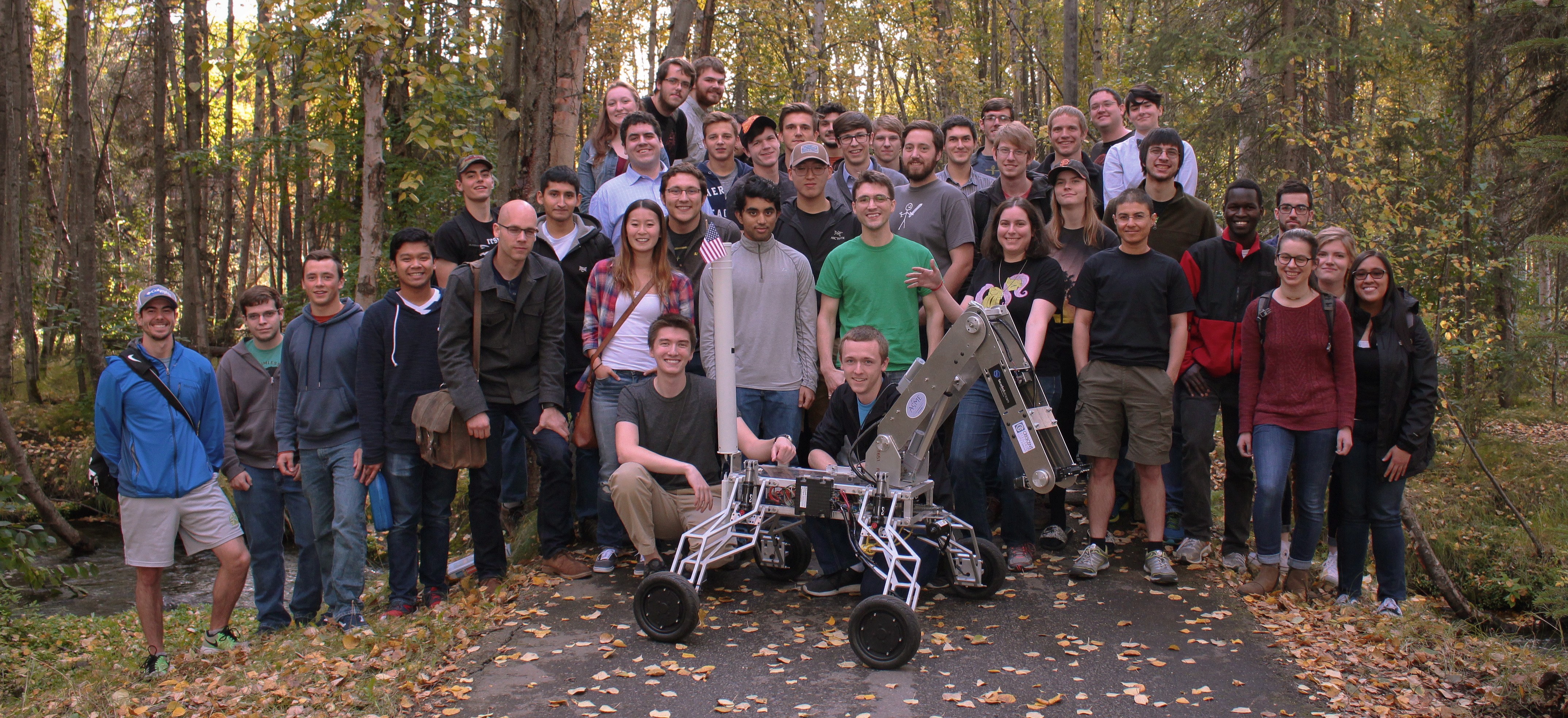 Student Organization Overview
Faculty Advisor: Prof. Kenrick Mock
UAA Robotics is a club that is based around competition in the University Rover Challenge Competition. The club meets in the Robotics Lab in EIB 316 on Fridays at 4:00pm.
2019 UAA Robotics System Acceptance Review
2018 UAA Robotics System Acceptance Review
2017 UAA Robotics System Acceptance Review